Features of Black Squad
Black Squad is made through Unreal Engine 3, showing clean optimization and high graphics.
Viper Circles and Peace Maker confrontation, frequently enjoyed modes, familiar operation, and UI has familiarity, low heterogeneity, excellent accessibility, and easy operation.
It is a first-person military action FPS game that has a discrimination point with a basic machine that gives a sense of pleasant blow with a cool sound.

[Cool Sound]
Various sound effects are applied, such as gunshots
that sound different at close range and at long distances, and gunshots that vary depending on the location.

The carefully crafted sound delivers a cool feeling and
gives you a high sense of hitting that makes you feel sick when you get a headshot.

[Realistic Weapon]
Through historical evidence, we are reproducing various realistic weapons.

All-weather assault rifles, light and fast machine guns, sniper guns that attack from afar, specially designated rifles,
powerful machine guns, and fancy close-range weapons are available to help gamers meet a variety of weapons.

You can freely use gun attachments that are full of the feeling of modern warfare without any specific conditions.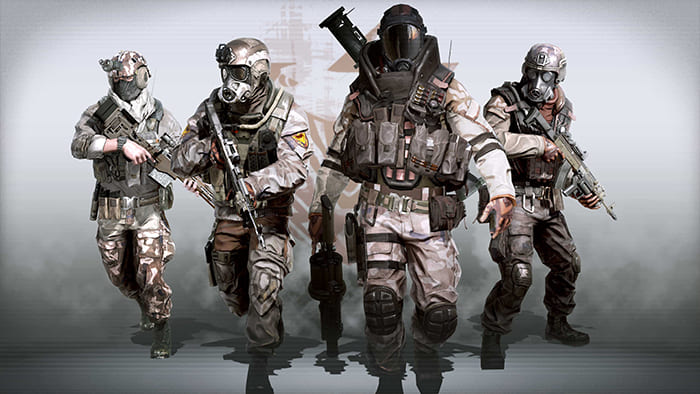 [Realistic Map]
We provide various maps that show the regional characteristics of various regions.

BROOKLYN is a narrow map that allows you to engage with enemies very quickly,
so you can back up quickly during combat, and you can move from center to side smoothly.

COLLECTION is a map created with a personal collection as the background,
and it is a map that is easy for defenders to defend.
Attackers need a strategy, and teams that primarily use psychological play are most likely to win.

CASTLE is a map that enables clear left and right sniper battles with the background of the ruins of the area
where the Black Death of the Middle Ages circulated and enables quick movement and help from left to right using the central area.

DOCK NIGHT in the background of the harbor is asymmetrical,
and it is a map with high utilization of rifles and sniper guns.
It is a form that can attack the opponent's back while using the corners of buildings and containers.

FAKE is a map with a control area in the center and battles taking place in the center.
A melee battle takes place in the large area in the center, and the building on the side is used to attack
the opponent's back and check the occupied territory in the second-floor area.

Through these various maps, gamers can experience a sense of realism as if they were doing a mission on an actual battlefield while playing the game. And the specialized maps for each mode maximize strategy and tactics and increase the fun of playing.
[Game Mode]
The game modes of Black Squad, which are similar to the game modes introduced in the existing FPS, and show tactical aspects, allow gamers to enjoy the game more familiarly while playing with more tension.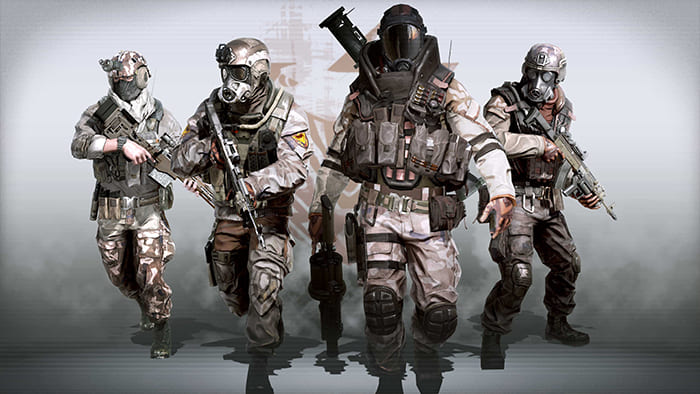 [Class Introduction]
In battle mode, you can choose a class to use.
Classes are divided into Assault, Support, Command, and Recon, and each class has 5 unique skills. Users can select a class after the battle begins and acquire a certain number of points, and skills unique to these classes are acquired differentially as points are acquired.

Skills range from general ones such as replenishment of bullets, health recovery, and reconnaissance to powerful ones such as bomber strikes, helicopter support, and howitzer bombardment.
[P2E friendly for those with skills]
Fierce competition between talented players unfolds, and a battle in which better gamers can earn a lot of coins begins.
We aim to play based on the fundamentals of FPS.
Gamers who cannot participate can earn coins by guessing the winner.
If you participate, prove and show off your skills, or guess the winner and believe in your luck and data, the coins will naturally pile up.